17 January 2022
6 Top Tourist Attractions in Hoi An
Hoi An is a world cultural heritage site, Hoi An ancient town is always on the list of must-visit places in Vietnam. Here are 6 top tourist attractions in Hoi An….
Hoi An Ancient Town
Cua Dai Beach
My Son Sanctuary
An Bang Beach
Tra Que Village
Japanese Covered Bridge
1. Hoi An Ancient Town
The architecture of Hoi An Ancient Town is characterised by a harmonious blend of Vietnamese, Chinese and Japanese influences. After many centuries, Hoi An is still respectful of its traditions, folk festivals, beliefs and of its sophisticated culinary art.
Two great things about Hoi An Ancient Town are that it is small enough to get around in on foot and the traffic is nowhere near as heavy as in bigger cities. Some of the streets only allow bike and motorbike traffic and some are pedestrian only. These factors make Hoi An even more inviting for most travelers to Vietnam, especially those who have passed through frenetic Ho Chi Minh city (Saigon) or Hanoi.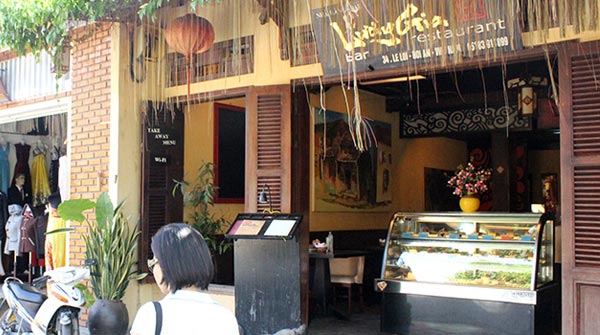 Location: Hoi An, Vietnam
Address: Quang Nam city
Opening hours: All hours
Entrance fee: Free
2. Cua Dai Beach
Cua Dai Beach is another great reason to visit Hoi An where you can soak up all the celebrated cultural and historical sites then head up to the beach and experience what is often claimed to be Vietnam's most stunning coastal shore. Crystal blue seas and deserted white sands like this are hard to find anywhere else in Vietnam.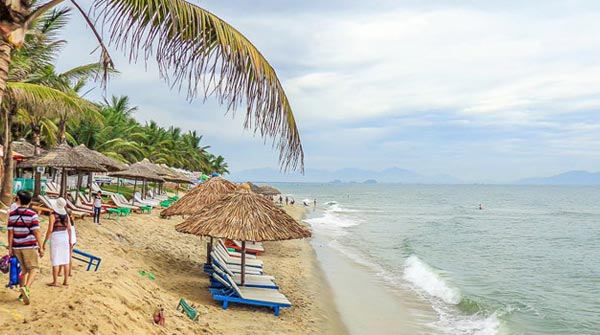 There are also plenty of great seafood restaurants located around the coast so its worth staying for dinner and enjoying fresh dishes served up from the vendors lining the beachfront.
Location: Hoi An, Vietnam
Address: Nearest to Hoi An
Opening hours: All hours
Entrance fee: Free
3. My Son Sanctuary
My Son Sanctuary is a large complex of religious relics that comprises more than 70 architectural works. They include temples and towers that connect to each other with complicated red brick designs. The main component of the Cham architectural design is the tower, built to reflect the divinity of the king.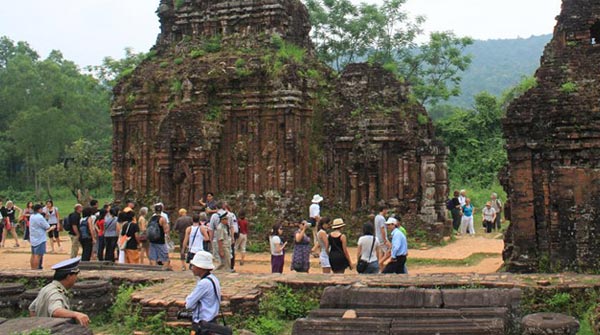 After the My Son ancient tower complex was discovered, many of its artifacts, especially statues of female dancers and genies worshipped by the Cham people, worship animals and artifacts of the daily communal activities, were collected and displayed at the Cham Architecture Museum in Danang city. Although there are not many remnants left, those that remain display the typical sculptural works of cultural value of the Cham nationality. Furthermore, they are vivid proof, confirming the history of a nationality living within the Vietnamese community boasting of a rich cultural tradition.
4. An Bang Beach
Around 6kms from downtown and 30 kilometres from Da Nang International Airport, An Bang is making its new stream of visitors welcome with deck chairs, palm frond umbrellas and there's a great range of restaurants serving everything from delicious local seafood to western dishes. Being a newly-formed beach, An Bang retains a wild and peaceful looks. Soft and smooth sand, gentle quiet waves are special points of this beach that attract a lot of tourists.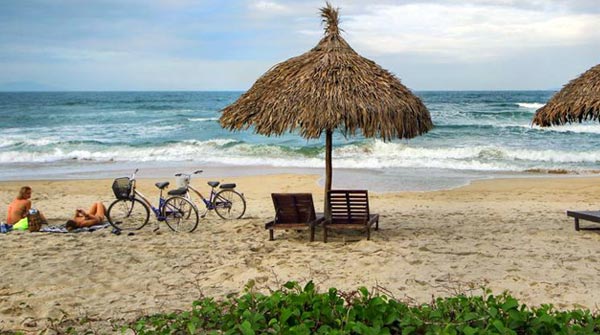 Location: Hoi An, Vietnam
Address: Hai Ba Trung, Cam An, Hoi An, Quang Nam
More information: 30 kilometres from Da Nang International Airport
Opening hours: All hours
Entrance fee: Free
5. Tra Que Village
Tra Que is a charming little village located just a few kilometres from Northeast of Hoi An. This village is famous for over 20 different kinds of vegetables and herbs such as basil, lettuce, spring onion, perilla, Vietnamese mint, cilantro,…In Hoi An as well as many other areas of Vietnam, people prefer to have meals with fresh vegetables. There are several dishes that need to combine with fresh vegetables when eating like banh xeo (pancake), spring roll, Quang noodle, cao lau, noodle soup…When several vegetables are mixed together, they will give you five flavors: spicy, sour, sweet, bitter, acrid which can make your mouth dances with satisfaction.
If you love cooking, Tra Que Vegetable Village is also a good place to satisfy your hobby. Start the tour by visiting local market to choose ingredients for your dishes then cycle directly to this village. To make your meal more delicious, you will go to the veggies garden to pick some veggies for your cooking. Please have a look at Hoi An Cooking Class.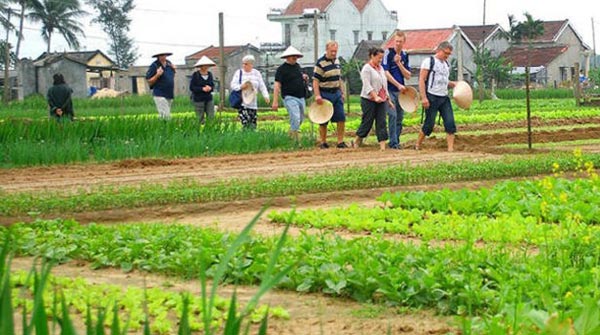 6. Japanese Covered Bridge
Japanese Covered Bridge is also known as Cau Pagoda – the common name for the architectural complex consisting of a small temple mounting in the northern slopes of the ancient bridge in the urban area of Hoi An Ancient Town, Quang Nam Province. Along with Phat Diem Tile covered Bridge (Ninh Binh), Thanh Toan Tile covered Bridge (Hue), Cau Pagoda is one of three tile covered bridges in Vietnam, which are more popular with tourists. It is the only ancient bridge in Hoi An Ancient Town. Japanese Covered Bridge is located on a bridge crossing a small creek in the old town.
Location: Hoi An, Vietnam
Address: Nguyen Thi Minh Khai, Cam Pho, Hoi An, Quang Nam
Opening hours: All hours
Entrance fee: Free
We have just introduced 6 top tourist attractions in Hoi An, there are many great things in Hoi An that you can only feel when coming here.
source:  https://www.svietnamtravel.com/blogs/6-top-tourist-attractions-in-hoi-an
Hoi An Ancient Town, world cultural heritage site,   Japanese Covered Bridge, Tra Que Village, An Bang Beach,  My Son Sanctuary, Cua Dai Beach
---